Who is Dr. Johnson?
Caring and compassionate, sophisticated and respectful, both team member and leader, but above all, Dr. Eugenia Johnson is a well-respected and skilled endodontist, recognized locally and internationally.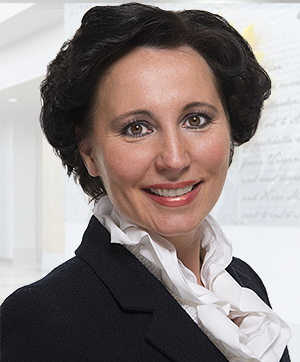 Dr. Eugenia Johnson is from Russia where she received her DDS from the . She worked as a general dentist and endodontist in private practice in Moscow, Russia for ten years.
Dr. Johnson received her endodontic training at , Ft. Lauderdale, FL. During her 2 year training program, Dr. Johnson performed research under Dr. Adam Lloyd and was also fortunate to collaborate with her husband, Dr. Wm. Ben Johnson, a world-renowned innovator and inventor in the field of endodontics.
The research she performed was published in the Journal of Endodontics and led to the development of a rotary instrument with a different heat and tension-treated alloy. These are the very same instruments she uses to perform root canal treatment.
If there is one thing Dr. Johnson is most proud of, it's becoming a U.S. citizen. Having adopted Tulsa as her home, Dr. Johnson is delighted to call herself a Tulsan and loves all the amenities, culture and tastes this corner of Oklahoma offers.

Dr. Johnson has been featured on the cover of . It goes without saying she is the most elegant endodontist you are likely to meet. Her calm, quiet sophistication will put any patient at ease. As an avid equestrian, her and her husband enjoyed every opportunity to get out on the trails with their hunting dogs. 
Professional Memberships
Membership in these professional organizations ensures the endodontic specialist you receive treatment from is current on contemporary root canal treatment techniques and advances. Annual sessions provide continuing education so our competency means you are getting the best treatment available.
Dr. Johnson is active in the following professional organizations:
TULSA COUNTY DENTAL SOCIETY 2017-2018 PRESIDENT

TULSA COUNTY ENDODONTIC STUDY CLUB

OKLAHOMA DENTAL FOUNDATION BOARD MEMBER